Know some tips to enter Habbo Hotel through Facebook and learn how to get along during the games, buy coins, and have fun.
Known as Habbo or Habbo Hotel, this virtual computer game requires registration; you must also be over 13 years old to create a male or female character.
It takes place in a city where you can live in a community having to complete missions such as joining clubs, buying furniture and clothes, and changing your look, among other things. It is an interactive and well-known game; in addition to having fun, you can chat and exchange experiences with users online, and the best thing is that it does not require payment. However, you have the option to buy coins.
To play it, enter the Habbo website or the Facebook application, download it on your social network and interact with this multiplayer game; see below for how to play.
Login Habbo Portuguese
In more than 30 countries, the Habbo Hotel game has been a hit with young people. It was launched in Brazil in 2006, and today it is possible to enter Habbo in Portuguese, in addition to being able to access it on some social networks such as Facebook.
To do this, enter your account, go to the search field, and type Habbo, then the application will appear, click on the game icon and install it; if you don't have a registration, the game will automatically do it in your account. If you want to play Habbo through the site without starting again, just join your already registered account with your Facebook account and enjoy buying mobs with your coins.
Login Habbo Hotel
With this game, you can chat with your friends in the chat room and buy coins and Pixel for cash with a credit card or bank slip. Access Habbo credits from your cell phone and buy some coins; if you are a minor, ask your parents for permission or ask them to do this operation, have fun with this virtual society by entering Habbo through Facebook or the authorized website.
It is always good to point out that care must be taken when purchasing coins on Habbo, do so only through the official website and under the supervision of a responsible person. Do not inform data such as passwords and addresses; after following these tips, enjoy this super game in the best way.
To learn more about Habbo Hotel, watch this video from Portal ZUN teaching you how to enter Habbo Hotel Biz:
Login to Habbo Hotel
Habbo is a virtual game in the form of a hotel, but it is also considered a virtual community, as it is possible to make new friends.
Created by software programmer Aapo Kyrölä and his designer partner Sampo Karjalainen, Habbo, or Habbo hotel as it is popularly known, is a virtual community in the form of a hotel. Its main objective is to make new friends through a kind of game in which competitors face imposed missions to pass the level.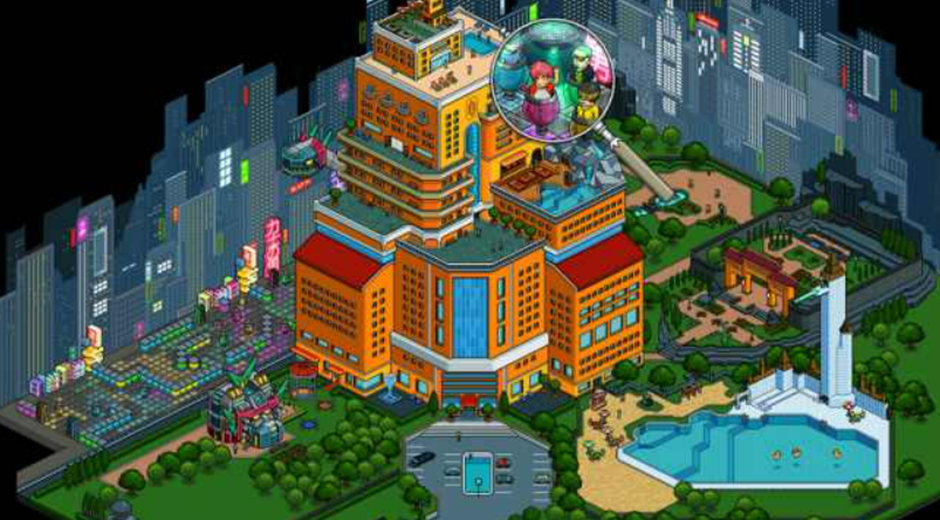 In Habbo, there are several resources such as a chat to chat with other players, updates of your contacts, and the tools to enter and set up a hotel room with your face. For being a successful game in several countries, Habbo underwent several updates in its look and appearance until reaching what it is today, always aiming to please its users.
Features that Habbo has
Habbo offers several activities, such as the website community where you can present news about services, always up to date; there are also chat rooms, groups, or communities of common interest for you to join, in addition to discussion forums on current topics. Choose a topic that suits you best and find people with common interests.
You can still set up any space in the hotel by acquiring your in-game coins; just enter through the official Habbo website or social networks, as we will see below.
Login to Habbo
To enter Habbo hotel biz, just access the website and sign up for the join now icon, fill in the information such as date of birth, and full name, enter your email address, create a password and accept the terms of use, and your profile will be created.
You can also log into Habbo through Facebook; just access the Haboo website and log in with your Facebook profile email. Also, enjoy the Haboo Hotel fan pages created especially for fans, make new friends, and exchange information about the game.
Through Haboo, you can get in touch and talk to other people experienced in the games, decorate your room with accessories that match your style, and enjoy and create a hotel room environment that best suits you.
See more about joining Habbo Hotel biz in this video from Portal ZUN on YouTube: